inlandvalleyrec@gmail.com
Phone: 760-245-9933
Fax: 760-962-1836
After Hours Ph: 760-780-7905
Inland Valley Recovery
17100-B Bear Valley Road
PMB 164
Victorville, CA 92395
---
Lic RA 1762
Lic RA 1788
---

Welcome to Inland Valley Recovery

---
If you are looking for a repossession agency to service your accounts in San Bernardino County, Riverside County, Inyo County, Mono County, North Los Angeles County, East Kern County, and the High Desert areas of California,
we would like to have your business.

We have a combined level of experience in excess of 82 years!

We DO NOT use independent contractors, and collateral is stored in our secure warehouse.

We offer the following services:

Repossession | Investigation | Collection | Transport | Collateral Liquidation

We are fully licensed, bonded and carry our insurance with Recovery Specialist Insurance Group (RSIG). We are also proud members in good standing with Allied Finance Adjusters, California Association of Licensed Repossessors, and are Recovery Compliance Solutions Certified.


---
---
Inland Valley Recovery utilizes DRN license plate recognition technology to locate and recover your assets. We may already know where your assets are!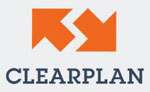 Clearplan is software built to optimize the repossession process. As repossession professionals, Clearplan helps us secure collateral faster. It is a valuable tool that eliminates confusion and puts our entire team on the same page in securing collateral.